"Oh cool, SRM's painting Space Hulk. I can't wait what to see what he does with the great figures in this modern, beautiful game!"
Nah, not that one.
"Oh, maybe he's converting his own and using Zone Mortalis stuff and cool kitbashes?"
Nah, that actually sounds kind of difficult.
"Uhhh...."
What how would I even
Now this, this is more what we're talking about:
Yeah, more like that. My dad got that box when it first came out and I wasn't even born yet. I put the Genestealers and Terminators together (badly) when I was maybe 9 years old, and used them in my weird homebrew games from then on. Well, after painting so many retro Ultramarines I decided it'd be nice to have a little palette cleanser. I realized I hadn't painted xenos in years, and I had these models lying around, so why not? For starters, I painted the first 10 Genestealers: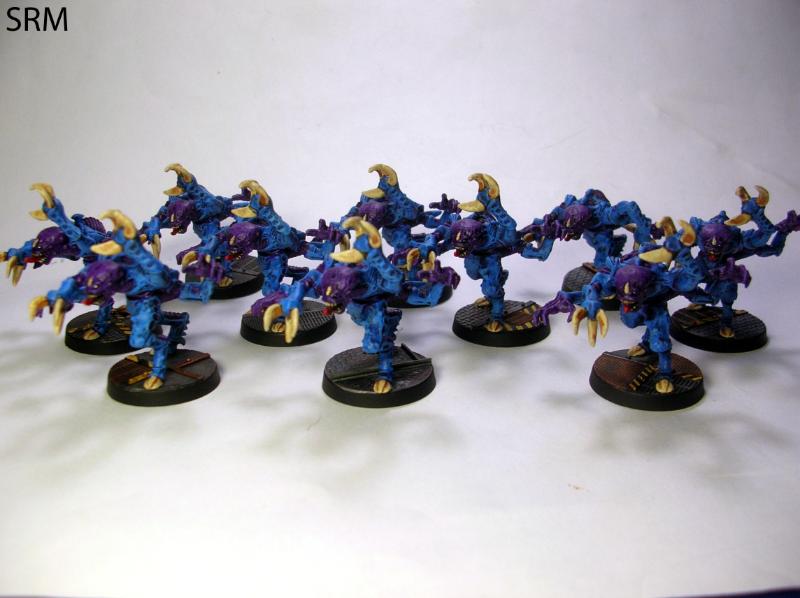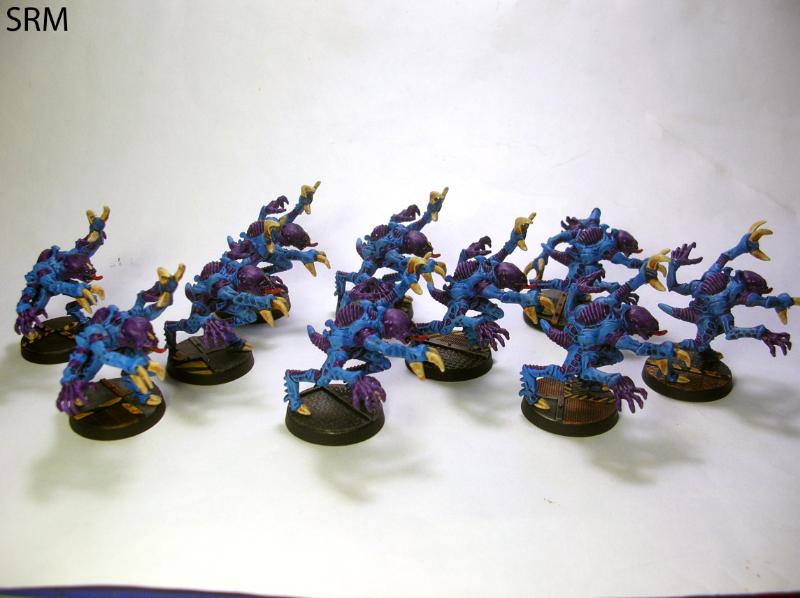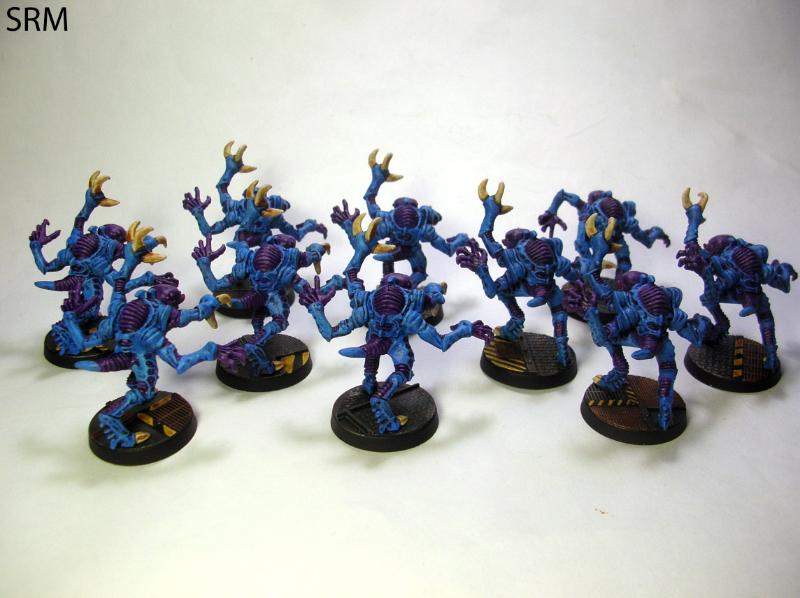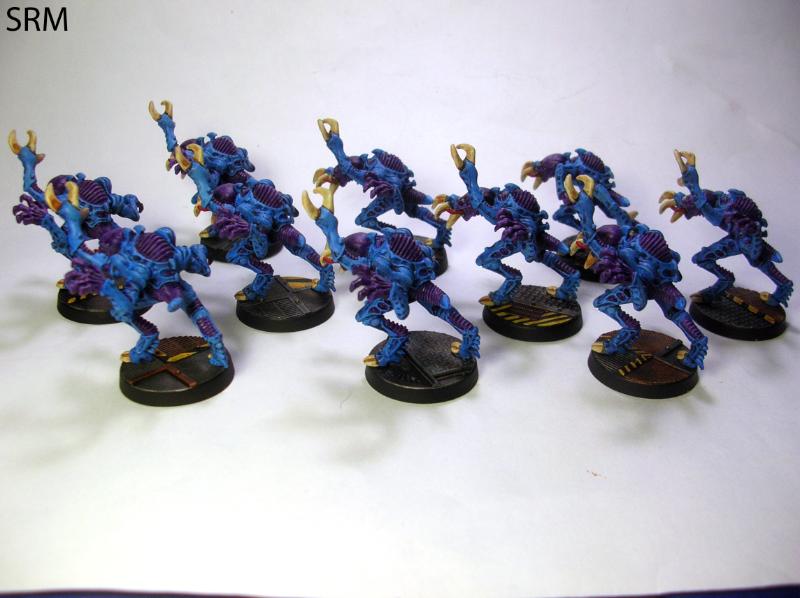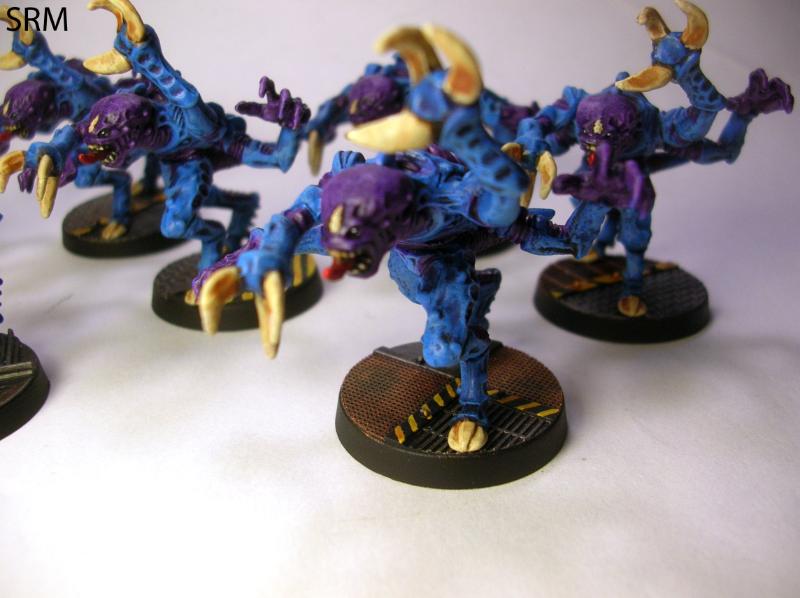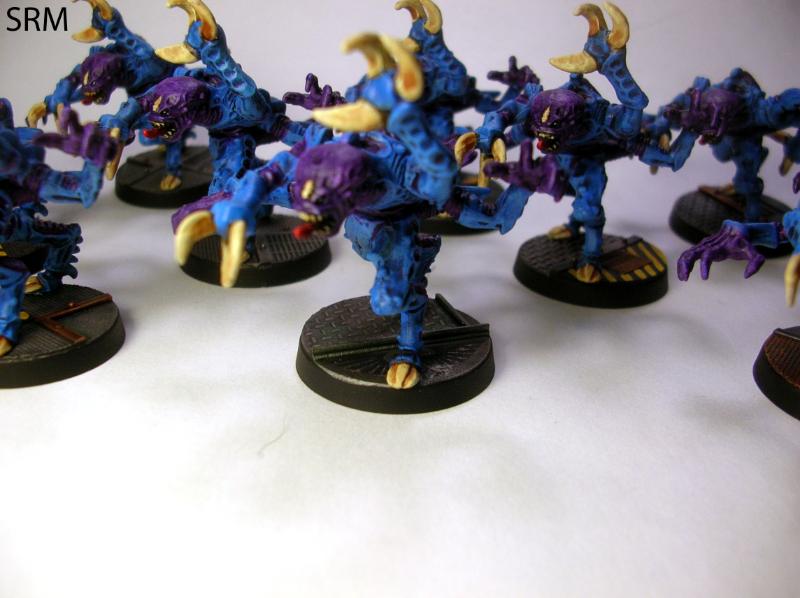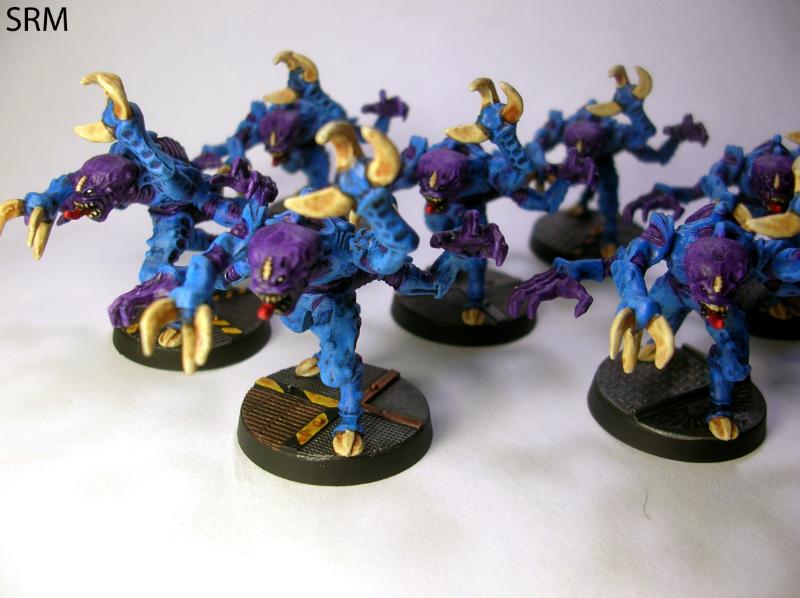 I didn't take the same time or care I'd put into my Ultramarines, and it was a really wash+drybrush heavy scheme. It was kind of refreshing to crank out 10 models in just a few painting sessions instead of it being a weeks long affair!
Now, some of you might be wondering: What about the Terminators? Well, the Terminators in the actual box set got cannibalized into various armies, including some quite old Crimson Fists: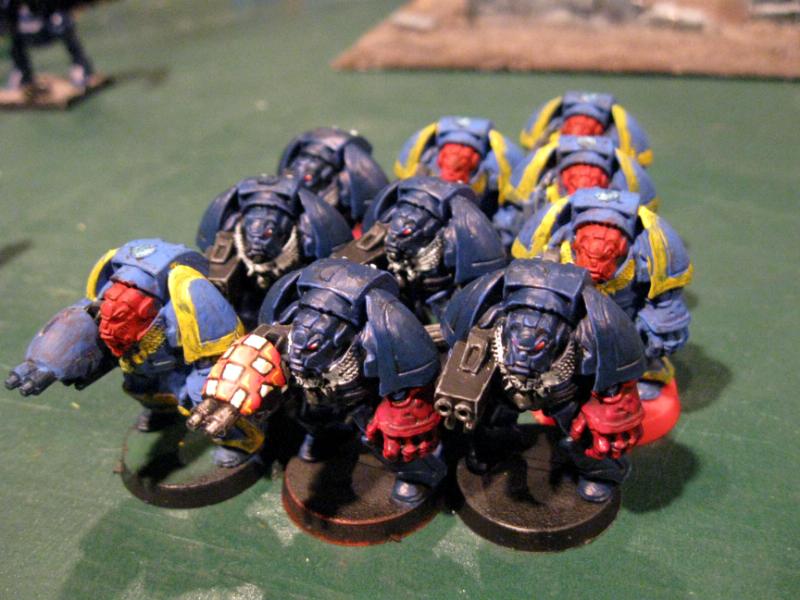 I don't have the heart to strip those guys really, and I've actually got some quite nice 2nd edition Imperial/Crimson Fists arms I'll be using on 2nd ed Terminators instead: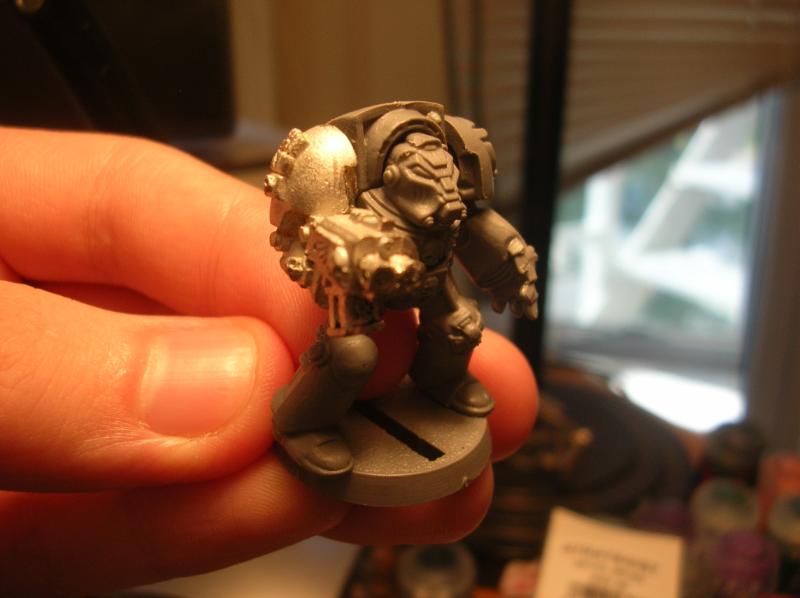 I think I'll be painting up a few of these boys next (I can't quit you, Space Marines) before moving on to round 2 of the Genestealers. I might have some other things in mind to bring the game up to date (Broodlord, Librarian, etc) but we'll get to that when we get to that...
Also, for anyone wondering, here's where the bases are from:
http://www.champindustries.net/orders_b.html
I think I saw them (or something REALLY close to them) at Historicon years and years ago, and it was pretty cool to find out they were plastic and only 30 cents a pop!