So over the past few years I've been bouncing around between a few projects: my retro Ultramarines, my Dark Angels, and my ever-present Valhallans. I find the Valhallans are the army I come back and add to the most, but I've never really had a great nemesis for them. Seeing how I'm going to be working on a Space Stalingrad table at some point, I'd want another army to share their basing that I could either have folks use when they come over or I could ally with them. I figured what better nemesis for Valhallans is there than Orks? Back in the day I had an Ork army I speedpainted called Da Dezz'urt Ratz that looks pretty sloppy in hindsight, so I figured this could be my chance to have a great looking Ork army. Orks have always been my favorite xenos and I thought it'd make a nice change of pace.
For army composition, I wanted to make a very "military" feeling Ork army, with armored Orks riding in trukks, artillery in the rear, and bombers overhead. For the line infantry I plan on doing Ardboyz in halftrakks, with a mix of scratchbuilt, Forgeworld, and kitbashed vehicles representing them. I figured this would also be a fun foil to my Valhallans, with their more serious Red Army look and mix of horde infantry and armor.
So after that wall of text, here's the first squad of 'Ardboyz.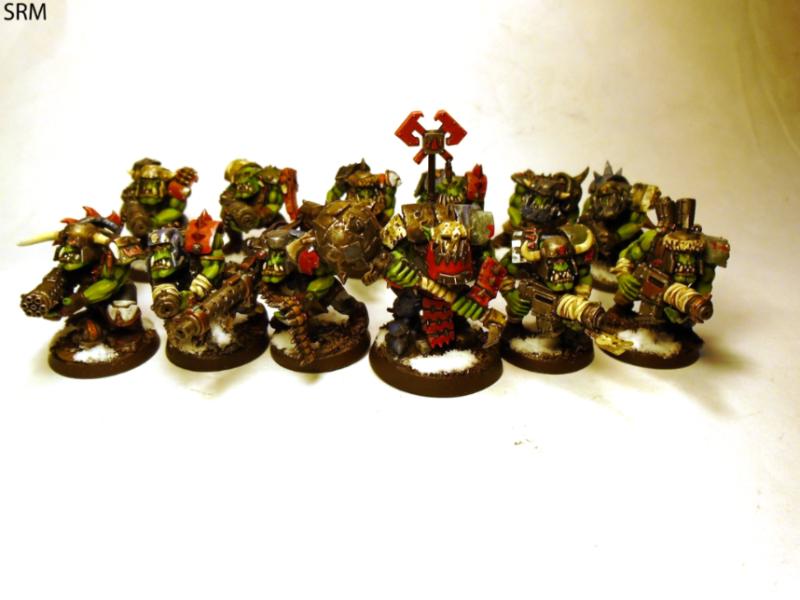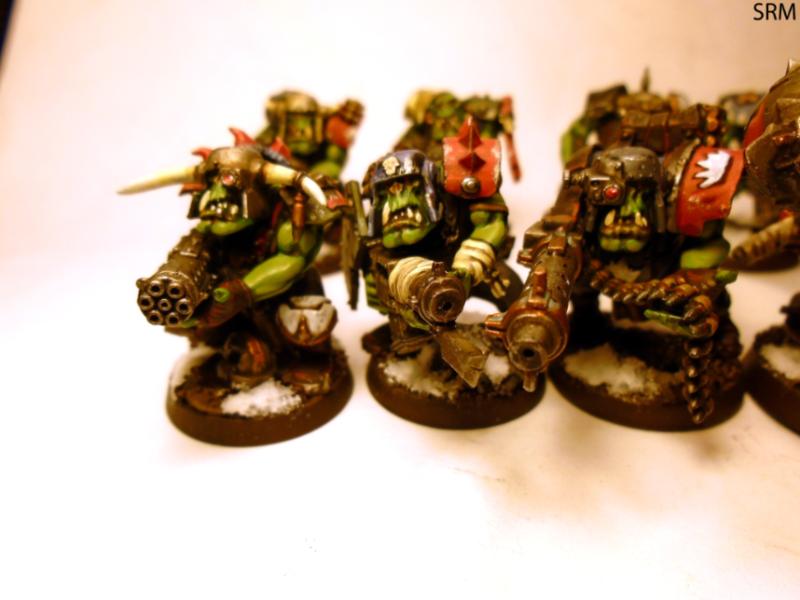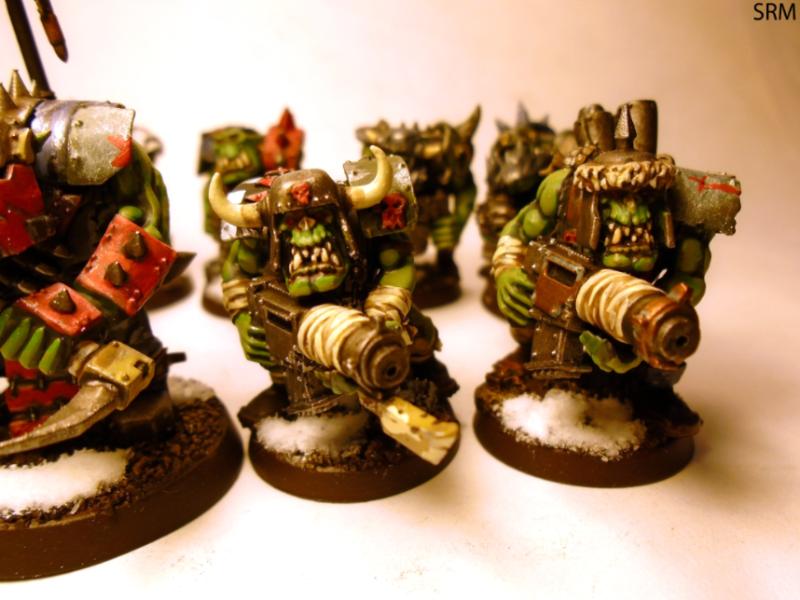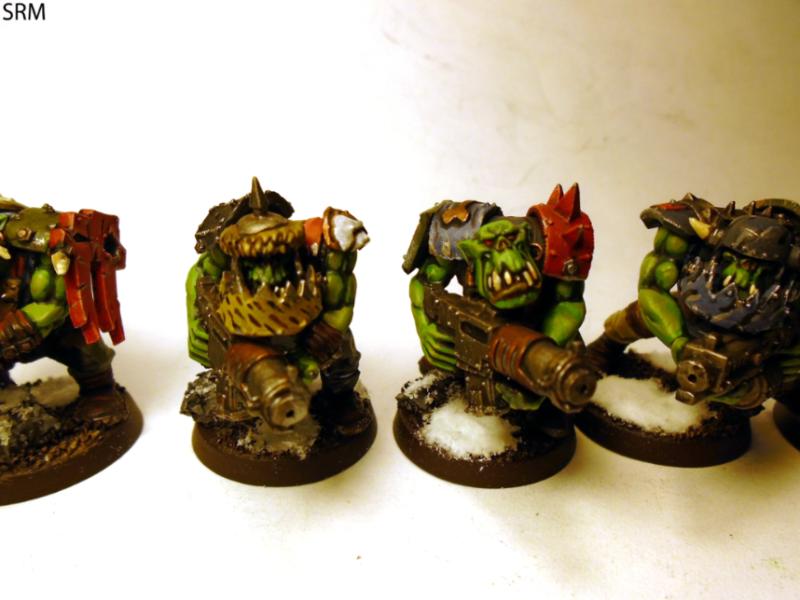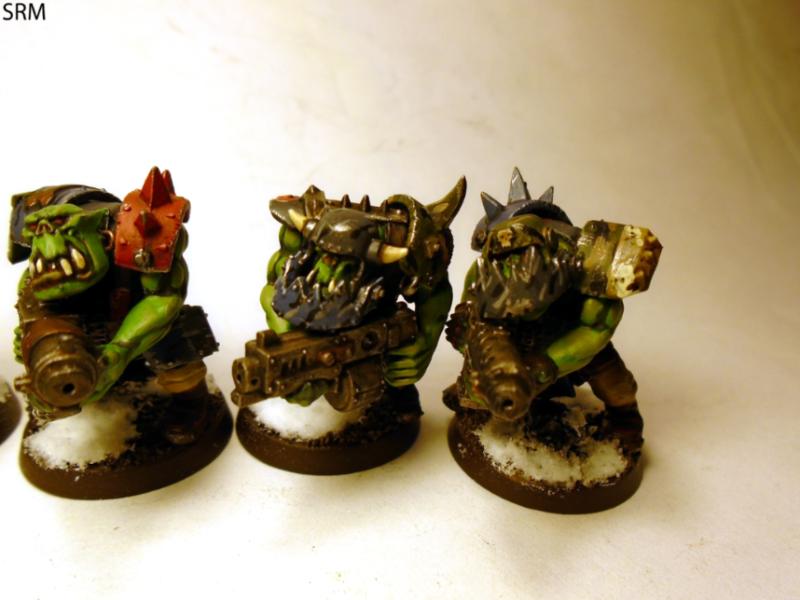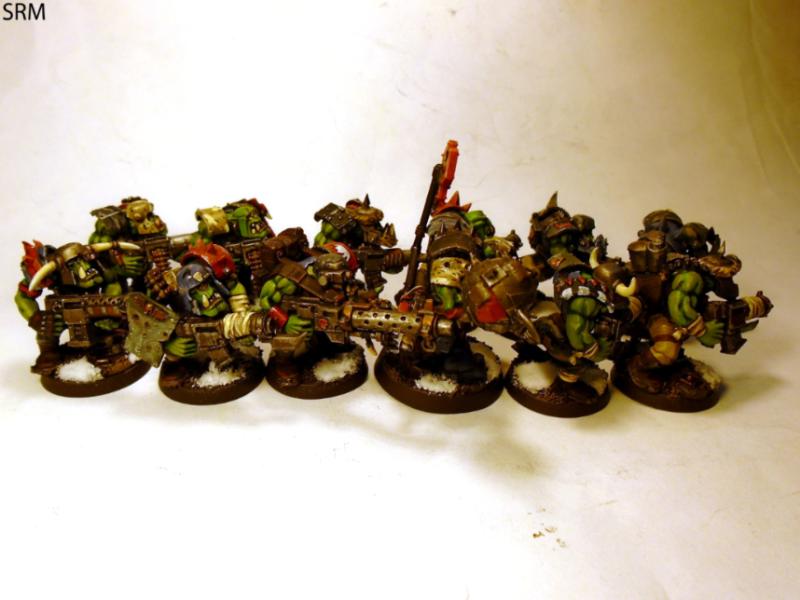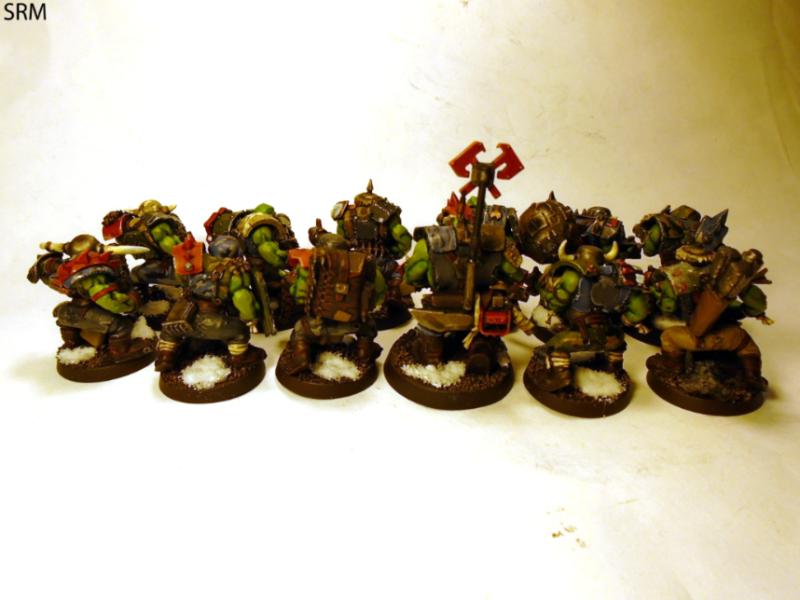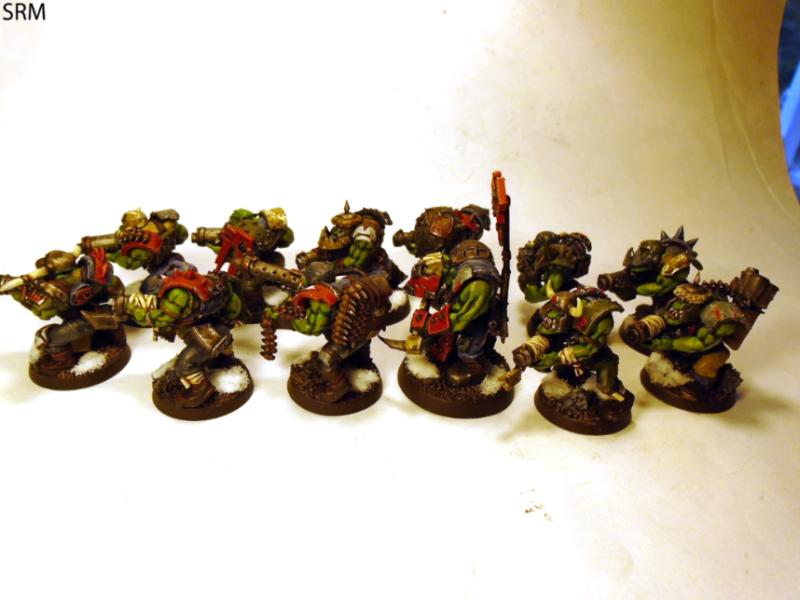 I figure for future squads I'll simplify the scheme a little. These guys are a test scheme for the army, but I'll be trying to batch paint the camo a little more in future squads. Having to go and check every guy in the squad to see if his pants are jungle camo or his shirt is urban camo was a bit of a pain, so I figure by painting them slightly more uniform it'll speed up painting them. Either way, I'm happy with how they came out and there'll be more to come!