Painting toy soldiers (or "Battle Barbies" as a previous girlfriend dubbed them) is my go-to way to avoid life's unwanted responsibilities, and it's served me well for years. That deserves it own thread, no?
My latest and most consuming project is my Vraksian militia. I started collecting these guys when ForgeWorld first put out their renegade militia conversions--I fought it a little, because I'd never completed my Space Wolves, Tallarn, or Orks, so... starting another army seemed stoopid. But then ForgeWorld's Chaos ogryn came out, and I stopped fighting it and started seeing The Eightfold Path. (Also, I sniped some chaos renegade minis from MaceAce in a Yankee Swap, so, it would've been a super dick finishing move x2 not to paint them up.)
I'm going for muddy boots, rusty equipment, and ragged, mismatched uniforms. These guys are way past caring about any of that. They slaughter for Khorne, although many of them still think they follow Cardinal Xaphan. Chaos sigils are slowly appearing amongst the rabble as they fall ever deeper into madness... (Special thanks to
tinfoil
,
dapatrick
,
brutal legend
, and
thunderjaw
, who gave me lots of bitz and minis at "friends and family" prices.)
The 2nd Labor Battillion
The elderly gentleman in the stocks is Lt. Col. Jameson, the labor battilion's former commander. He still leads every charge--though not, strictly speaking, by choice.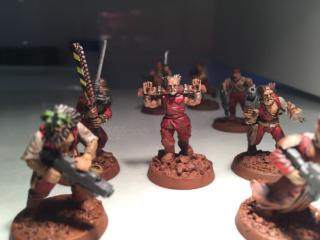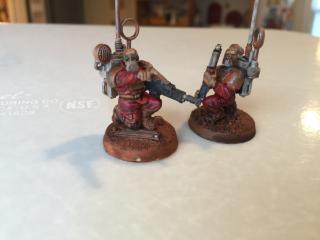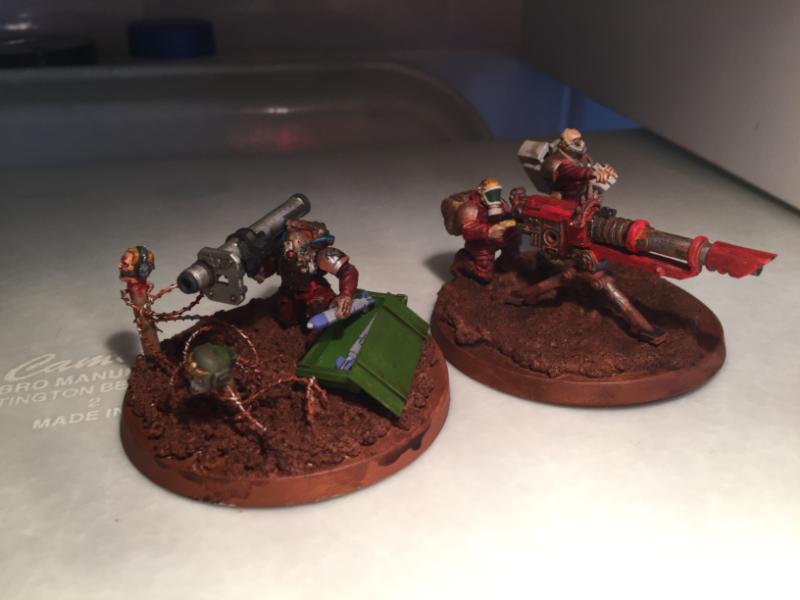 Exit wound on staked head. Yikes.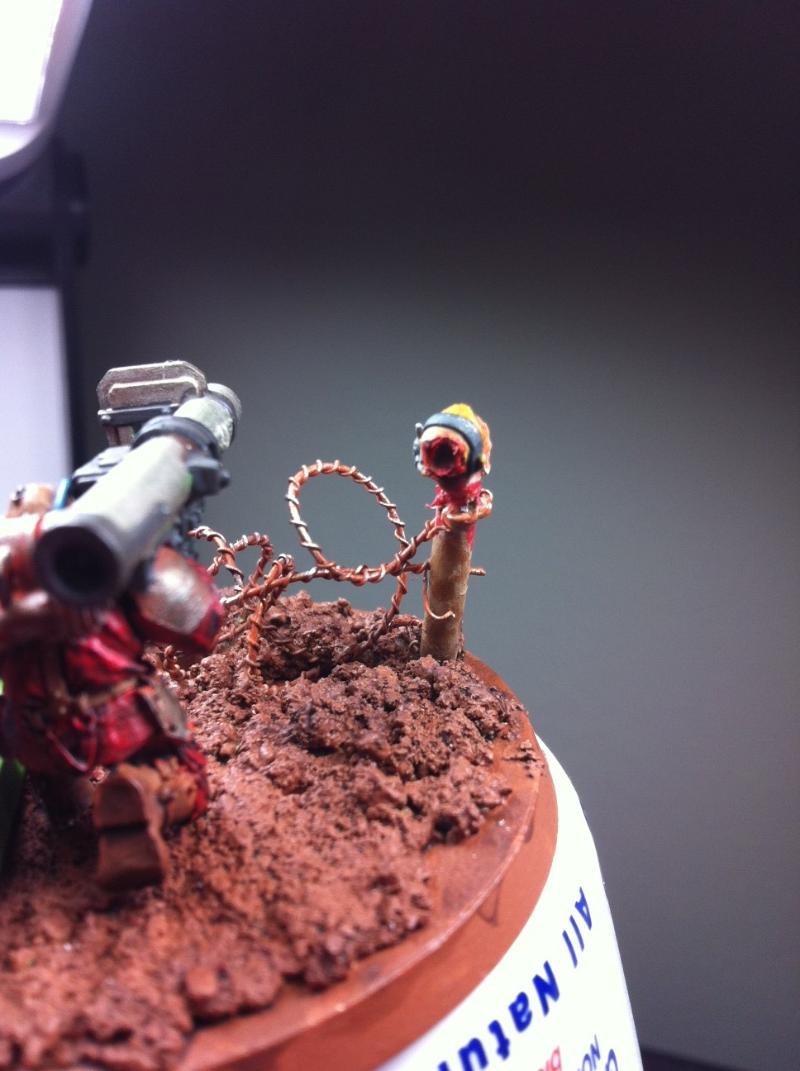 Demagogue and his command squad.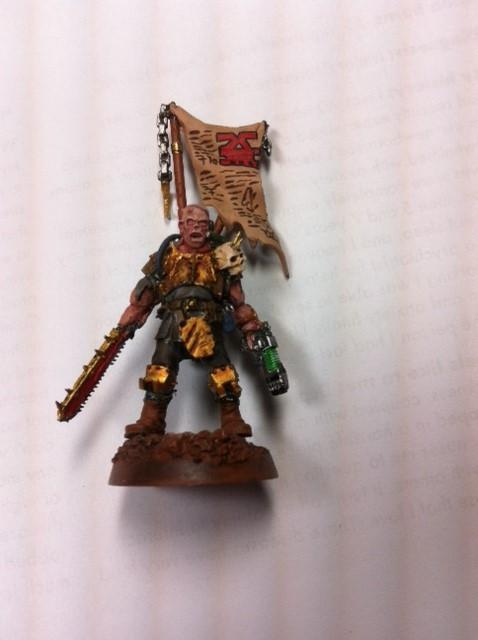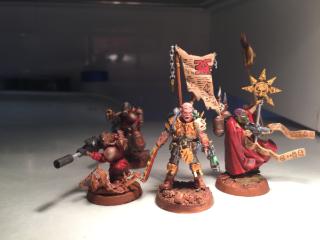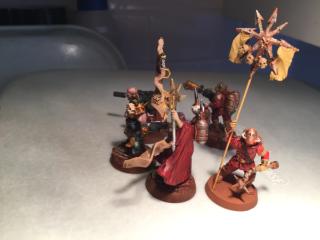 A well-used, not-quite-mint chimera to get the demagogue's crew where they need to go. The autocannon upgrade makes a joyful noise to Khorne!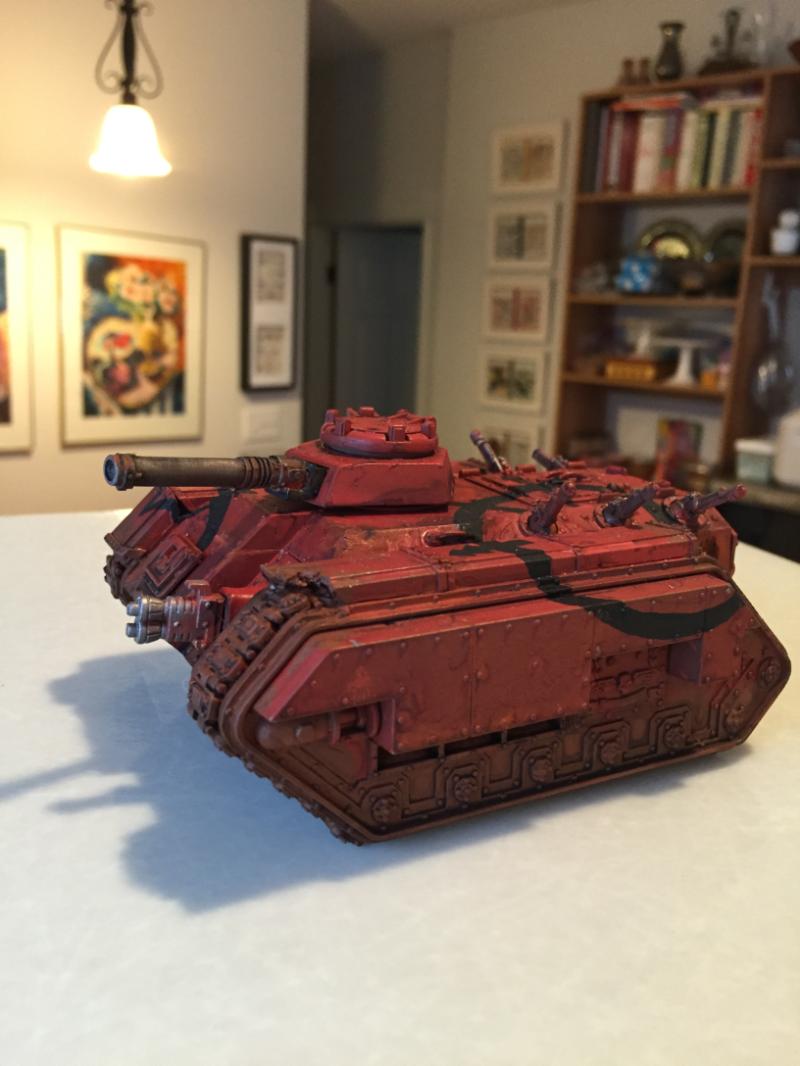 Disciples of Xaphan
I used beastman arms to make them look like roided-up maniacs. All the disciples breathe the combat drug 'slaught 24 hours a day, through scavenged hoses threaded into their home-made gas masks.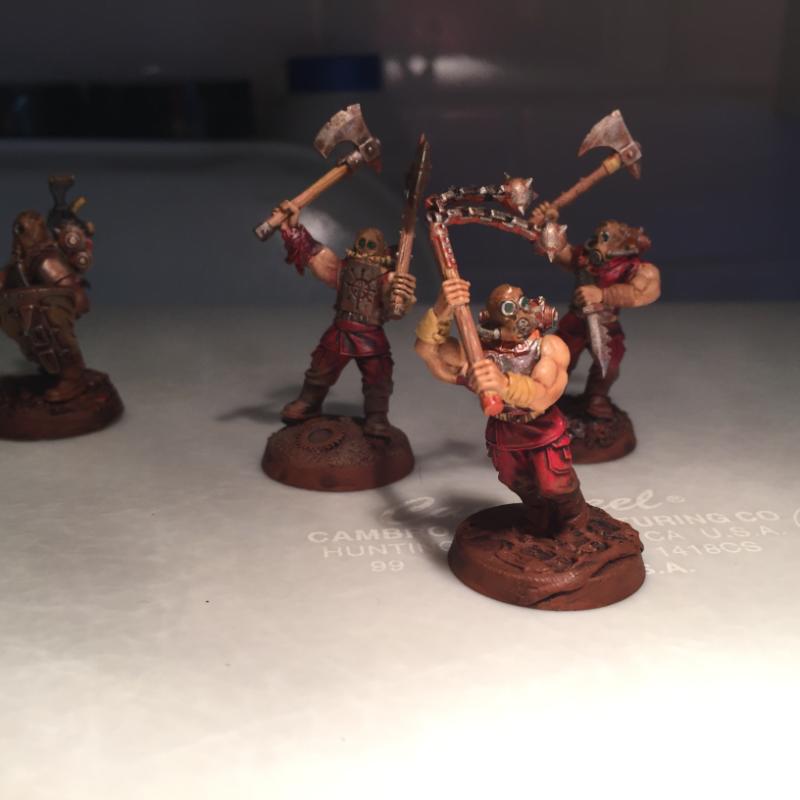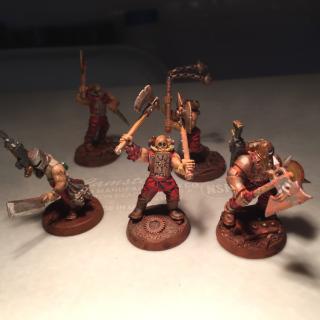 One of the enforcers. The severed head on the left wavered under fire. The one of the right just got the enforcer's coffee order wrong at Dunkin Donuts.