Finished some more War Hound/World Eaters.
1/2 squad (only the cool kids were invited for the photo):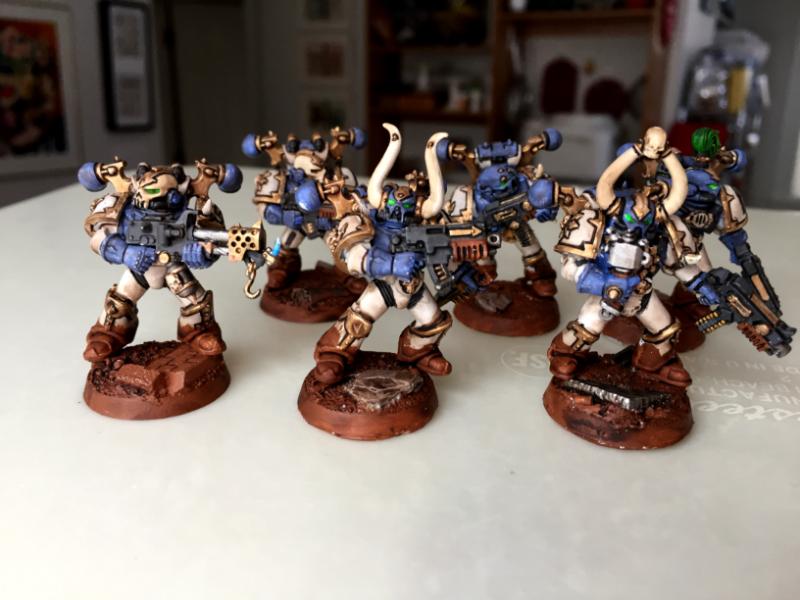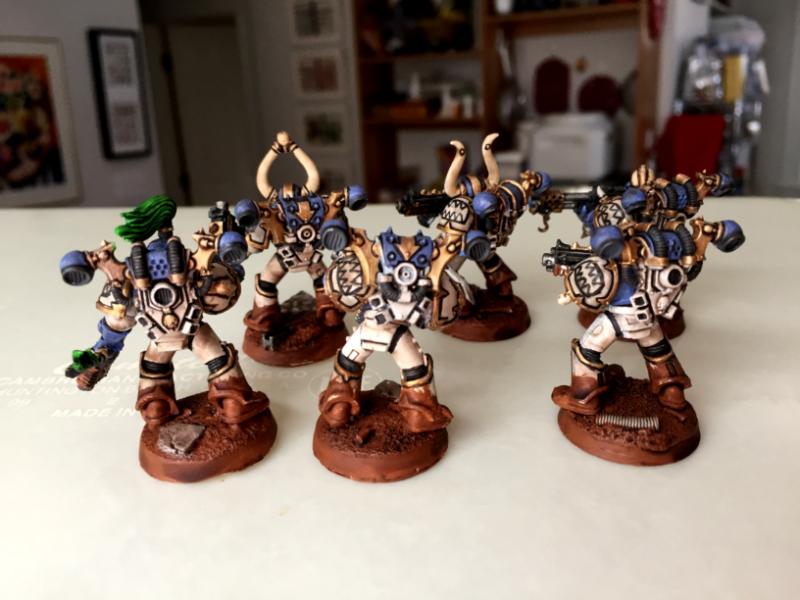 "So, I was partying with those Slaanesh guys, and they say to me, 'You know what your armor needs? A crazy hair crest!!' "
"I wish I was still sane enough to read this auspex. Maybe if I bring it up reeeeeeeally close to my face..."
Khorne digs blood and skulls, but he likes flames, too. (After painting so many orks, I almost painted the little pilot flame next to the muzzle like a toof.)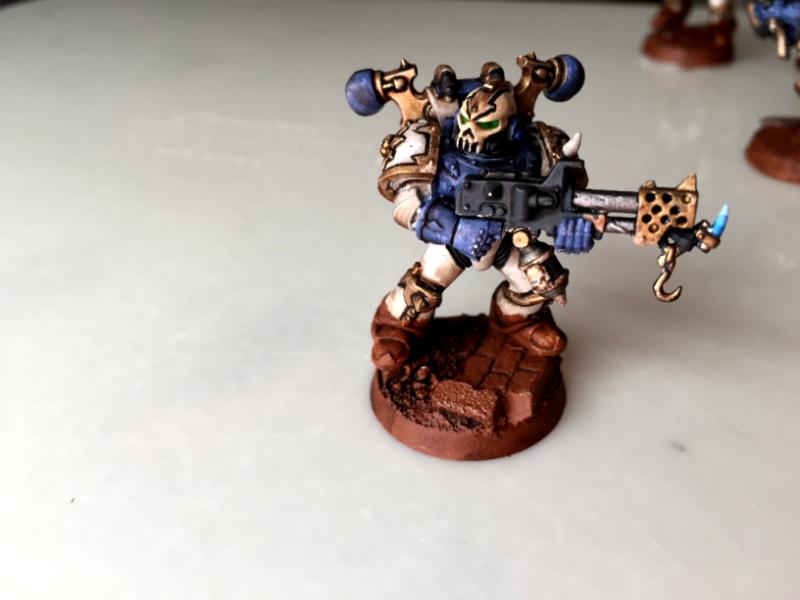 And, here's Knifey. (Because all my armies have a "Knifey.")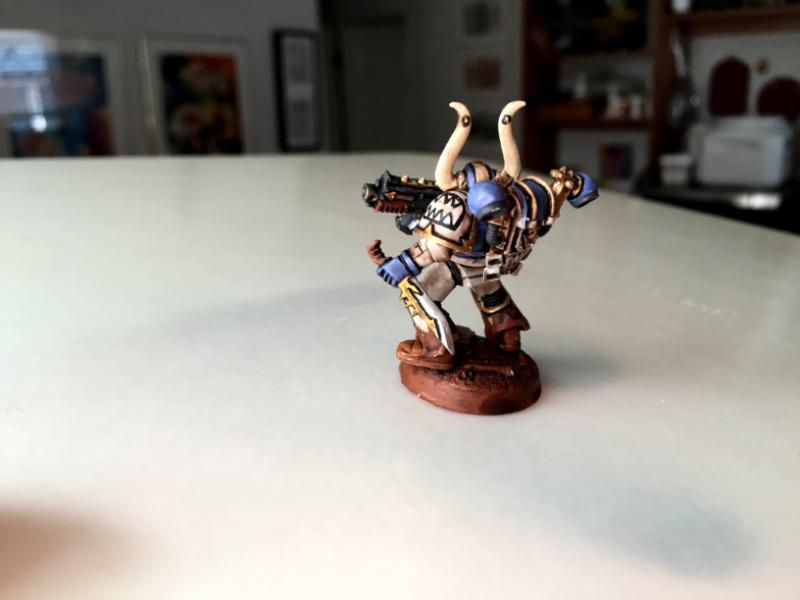 I got them a Land Raider Proteus to tool around in, because it looked Old School, and that's how traitor marines roll. (WIP, obviously)