I got my shipment of bargests from PuppetsWar, which I'm going to paint up as flesh hounds of Khorne. I'm innocently prepping the first of the bodies, and I notice... this: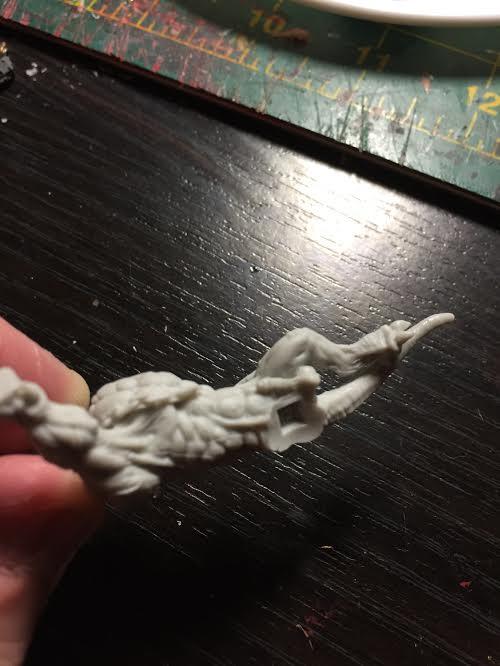 Yup. Big dong.
And not a dog dong, either. A man dong. A circumcised man dong.
So not expecting that. Or needing it.