So I'm trying something new and starting up a Valhallan IG army. It will be built around lots of heavy weapons, artillery, and huge powerblobs of infantry. I've been toying around with a few scheme ideas for a bit and came up with one that I like a lot, and is markedly different from any other armies I've painted. It also meant I got to try out a bunch of the GW browns and tans, and I've gotta say I absolutely loved working with them! I'm trying to go for a layering-heavy approach, instead of the typical "wash and edge highlight" that I've been doing for such a long time.
Aside from the really awful canteen I'm pretty happy with how the test model came out: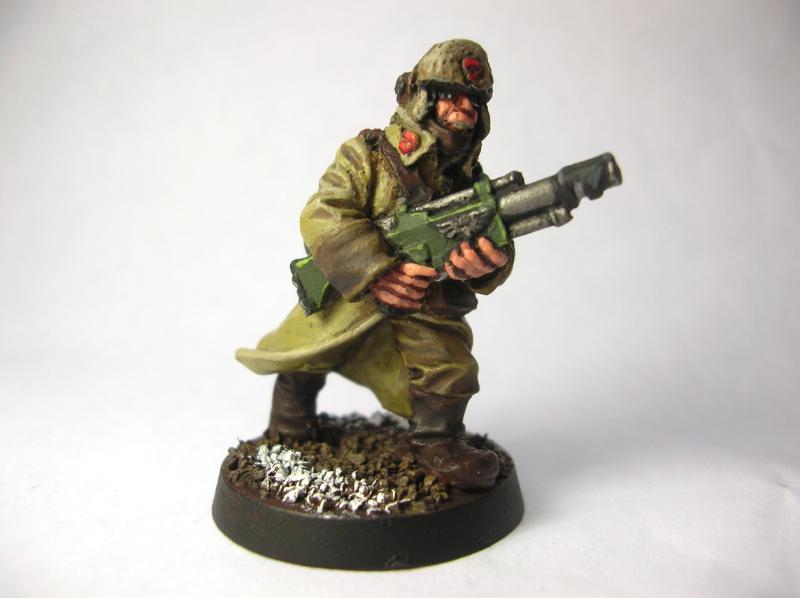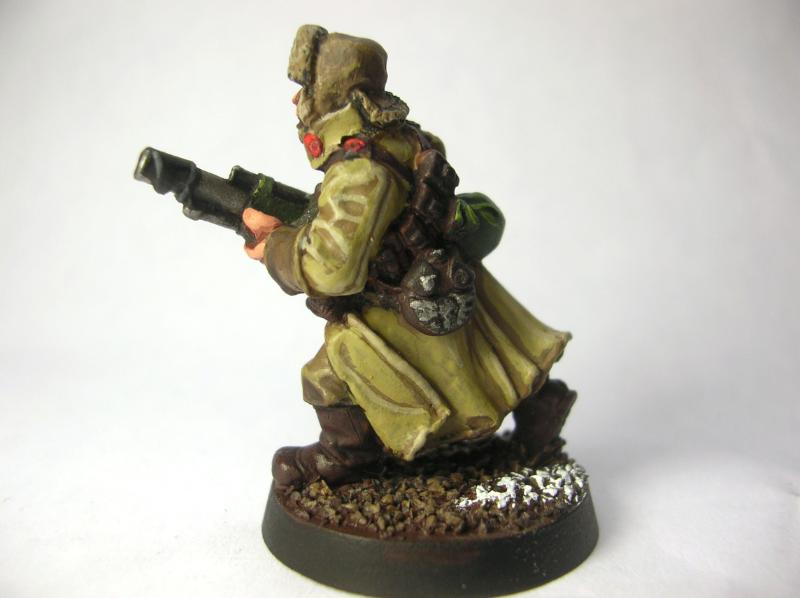 Feedback is welcome!