At Mason and Fred's insistence, I'm posting up the mediocre progress on my Alpha Legion.
So far I've assembled one CSM squad and a Rhino. I fucked the rhino up so it's soaking in Simple Green right now (I don't know how to paint tanks apparently).
But here's a meltagunner and a bolter CSM. These are "tabletop quality," not my best work (or fastest), but it's good enough.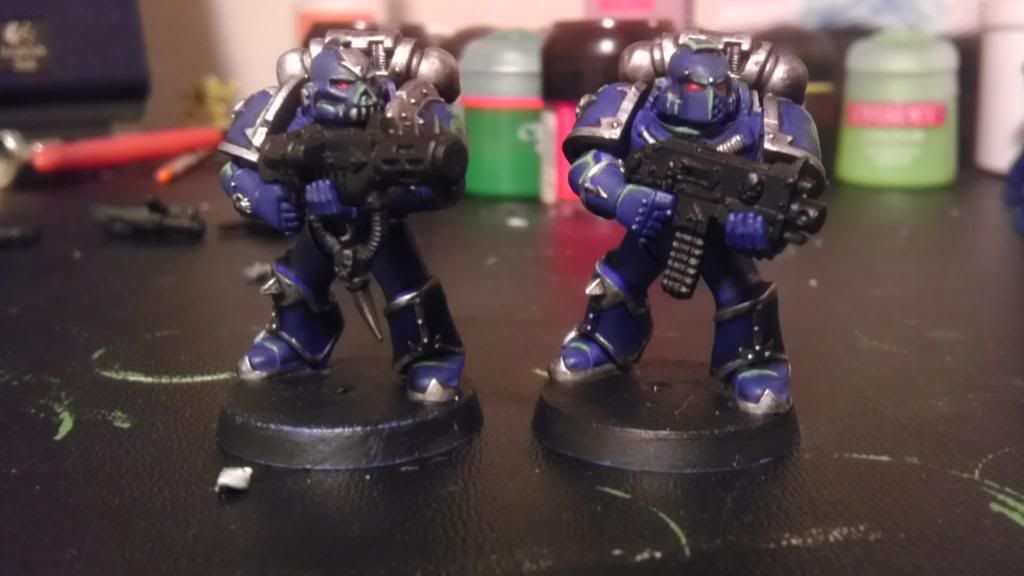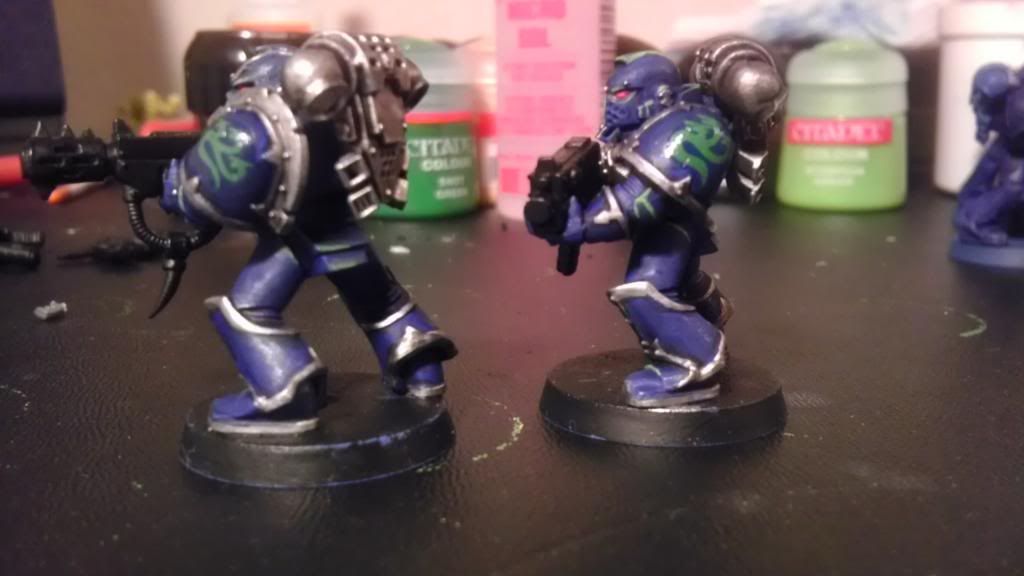 the pictures suck. For some reason these guys look purple instead of the Kantor Blue that they look like in person.
Note the SM bits (Backpacks, helms). I wanted them to look like Space Marines from afar but have minimal indications of Chaos allegiance that becomes more obvious the closer you look. Why? Cause Alpha Legion, bro.
Haven't yet decided on a basing scheme, though I'm thinking subdued greenery or wasteland. Or generic ruins.