Shana is sick - so I stayed home today to make soup and while she was sleeping I worked on the Fortress.
Here are a couple photos of mostly finished inside - I have mostly finished two towers - a few details left to do - I am only going to be able to mostly finish things until I am able to glue things down. I can't glue until I paint... I can't paint until I have mostly assembled everything.... So I am getting more and more mostly finished.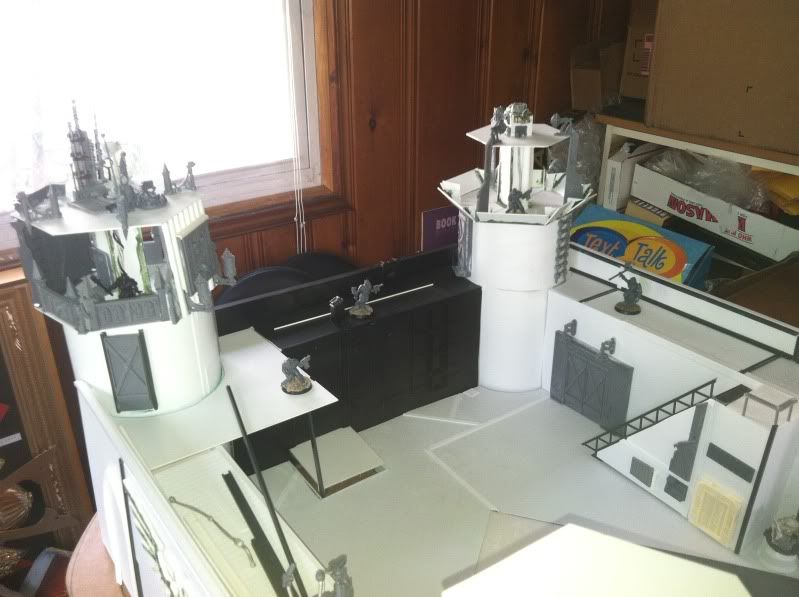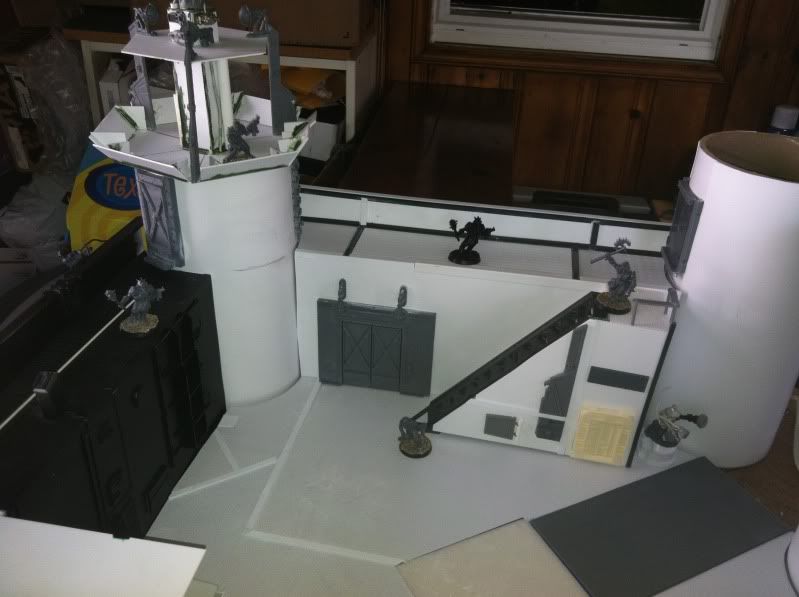 Also - a bits request - does anyone have any more of these things? or know what they are from? I also need those neat little banners that go on rhinos or other vehicles. Please.