I started taking pictures of one of my space marine armies today using a light box I made last week.
Picture of my set-up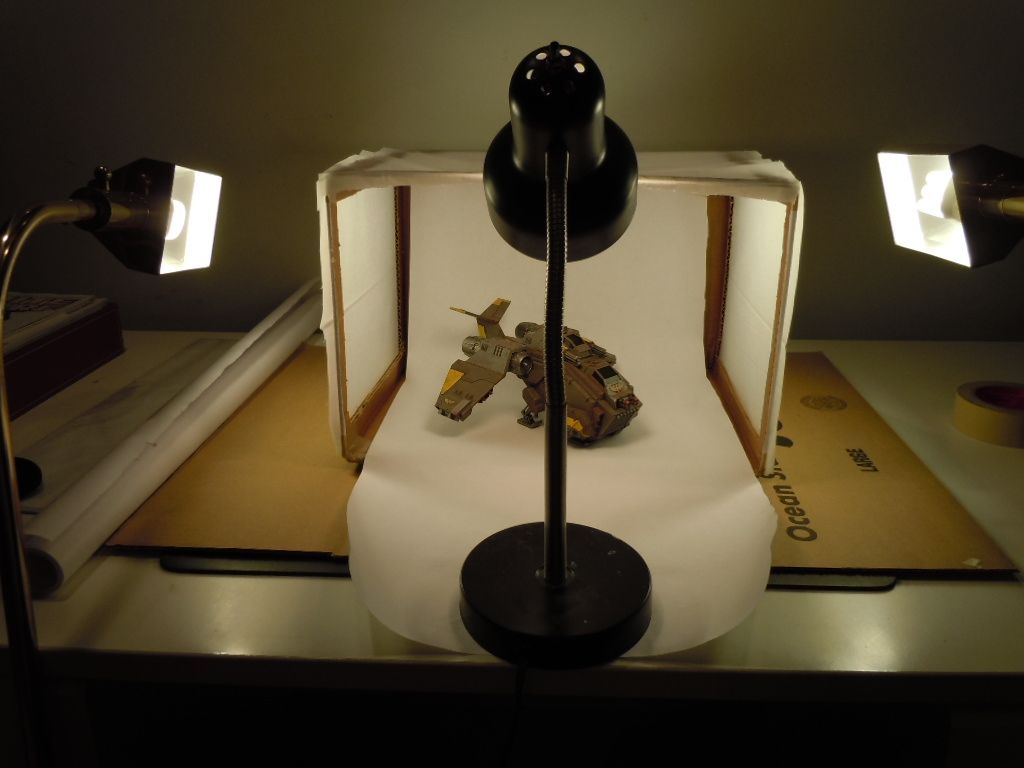 Click on the link for my blog in my signature and take a look. The pics came out a little dark. I need to take them again probably. Anyone have any tips to getting it brighter?