I have had this idea in my head for a while about creating an Alpha Legion "Good guy" Chapter. My thought is that the AL infiltrated a regular chapter (or kept a sleeper cell in the Raven Guard) and were instrumental in the founding of a new chapter. I have stumbled across the Viper Legion, who have no back story or color schemes except that they were founded to help control the Eye of Terror.
I haven't decided which founding chapter to use, maybe Raven Guard or Ultramarines, because both give incredible flexibility to the army. Flexibility being an important aspect of the army selection for any sort of sneaky force. Though I am leaning towards Raven Guard.
Thanks to Dorka, and the wonderful guys in it, I have a huge starting force. Something I honestly can't even fathom. I am totally blown away by all of the guys and their kindness. You have all totally exploded my mind into a billion different pieces. I can't even form sentences to describe my thankfulness. You all rock.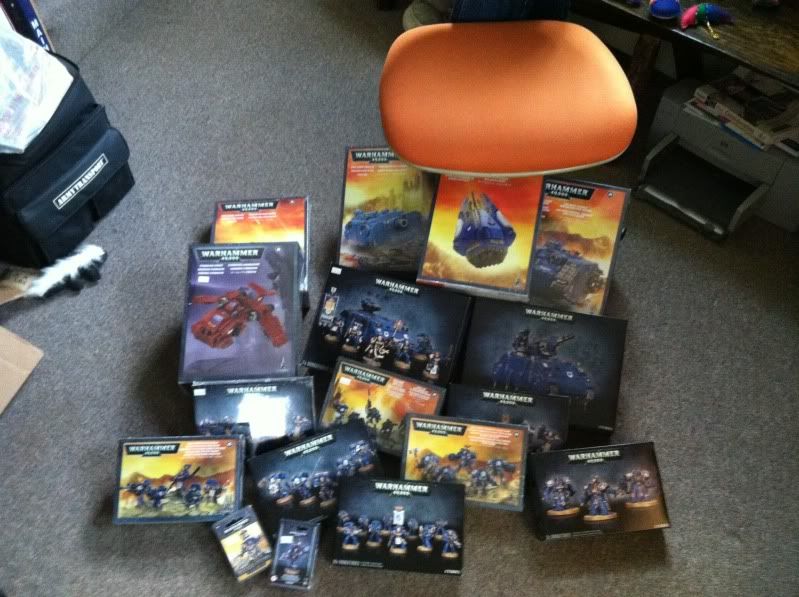 Plus I have a bunch of FW stuff to add to the collection.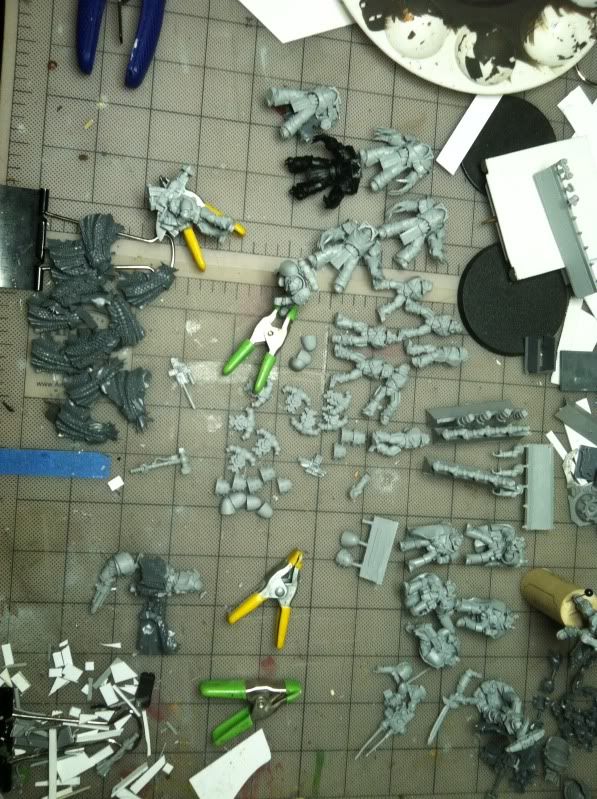 So there is much work to be done. Baby Amelia will be here in January, so I am hoping to lock down a paint scheme soon and get building right away.