As much as I love modelling, playing and narrativ-izing daemons, I've been feeling the need to put some new things on the table. And I think my opponents would appreciate facing more variety.
Still, I can't quite bring myself to disavow the Ruinous Powers altogether. So it's back to Chaos Space Marines for me. I've been pulling some old Word Bearer models out from the back of the cupboard.....
Which is a little embarrassing. The models have acquired a lot of nicks and chips over the years, so I have many repairs and much refurbishing to do. And then a lot of this stuff is, shall we say, enthusiastically converted and very crudely painted. So I'll be playing the army and, at the same time, as funds and time allow, fleshing it out with new models and meanwhile trying to bring older models to a higher hobby standard.
I'm starting with a Chaos Lord on a bike (or juggernaut, depending on how the mood takes me).
You folks will remember my bikers...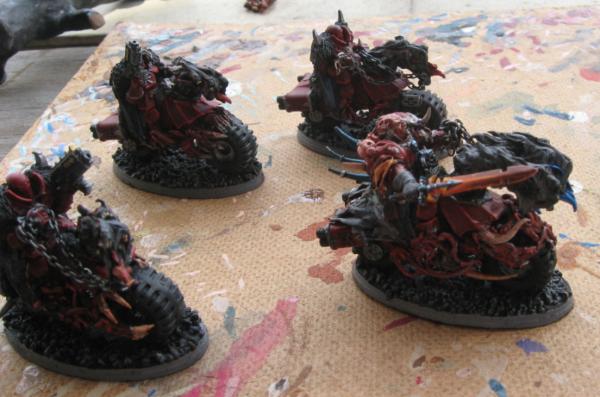 ... daemonic fusions of Chaos Bikers, WHFB Chaos Knights, and Chaos Daemon Flamers.
Taking that concept as a starting point (and the newer plastic WHFB Chaos Knight kits, which are full of amazing bitz), I began with: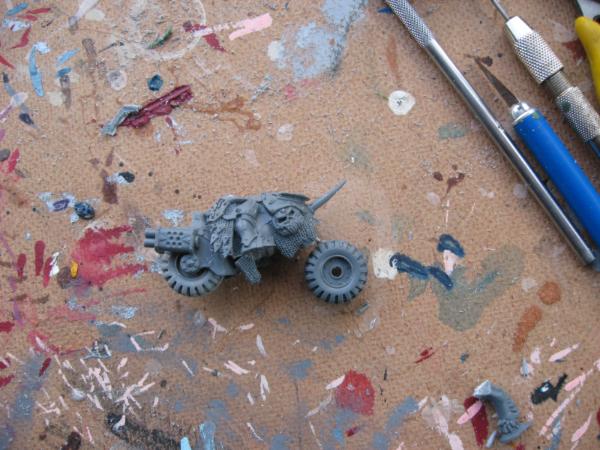 ...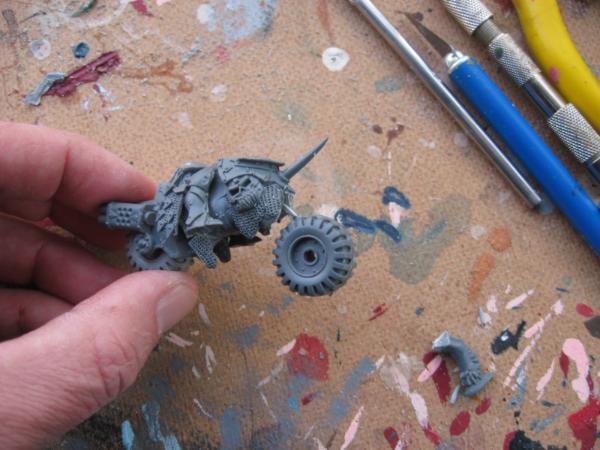 Then affixed a head/torso/pair of arms from the Chaos Lord kit:
This particular villain will be marked by Khorne...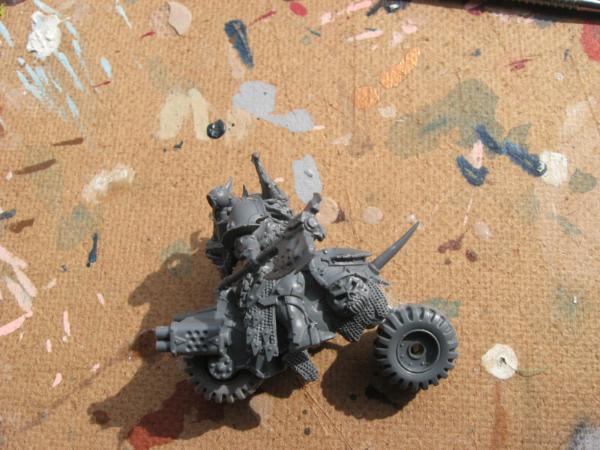 ...and gifted with an Axe of Blind Fury.
Vroom Mwu-ha-ha Vroom.
I don't know yet what daemonic head I'll have erupting from the front. Something will occur.
Thanks for looking.